E-cigarette Smoore wants to go public: sales exceed 500 million yuan a year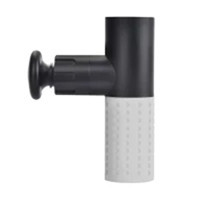 From June 29 to July 3, Si Moore (06969.HK) officially issued shares. It is expected to be listed on the Hong Kong Stock Exchange on July 10. CITIC Securities is its sole sponsor. The funds raised this time are about 6.053 billion yuan, which will be used to increase production capacity and upgrade production line automation.
According to the prospectus, Simo uses OEM/ODM production and its own e-cigarette brand model, known as "Foxconn" in the electronic atomization equipment industry. According to Frost & Sullivan (Frost & Sullivan) statistics, in 2019, Simore accounted for 16.5% of the global market and achieved 7.611 billion yuan in revenue, becoming the largest manufacturer in the market.
In the "charming" consumer product market, Simo's revenue has increased 10 times in the past three years, and its net profit has increased 20 times. From 2016 to 2019, the company's annual net profit was RMB 106 million, RMB 189 million, RMB 734 million and RMB 2.174 billion.
Calculated by sales volume and unit price, the sales volume of electronic atomization equipment in 2019 was 512 million units, and the unit price was 8.7 yuan. In 2018, it was 199 million yuan, and the unit price was 5.7 yuan. This mainly involves the sale of ceramic atomizing cores. The gross profit of products with ceramic cores reached 50.5%. In 2019, the sales volume of electronic atomization components was 280 million at a unit price of 7.5 yuan, and the total sales in 2018 was 294 million at a unit price of 4.7 yuan. This work mainly involves the sale of heating and non-burning products. Gross profit reached 42.1%.
However, behind Simo's outstanding performance, countries around the world are strengthening the supervision of e-cigarettes. At present, it is uncertain whether smoking e-cigarettes is safe enough.
Kaiwei Electronic Technology believes that it recognizes in the prospectus: "If the medical community believes that the use of electronic atomization equipment will cause long-term health risks, the market demand for electronic atomization equipment may be greatly reduced, which may lead to the company's business, financial Significant adverse effects on conditions and operations."